Queens Together Mission
Creating one voice to represent, empower and support the restaurants, food businesses and communities of our diverse borough.
We reimagine our local food industry as the engine for nourishing our communities with food and economic security.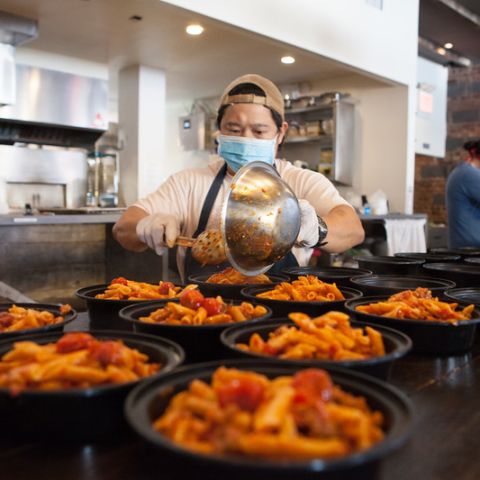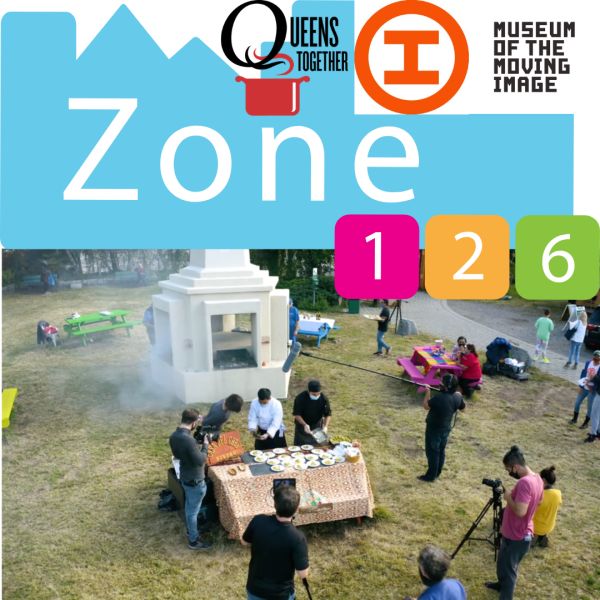 Featured Fundraiser of the Day
Fundraiser supporting restaurants and Zone126.org family food pantries
$0

raised out of $5,000 goal
Tuesday July 13. 7pm to 8pm. An online film premiere and fundraiser in support of local restaurants and Zone 126, co-presented by Queens Together and Museum of the Moving Image.
RSVP to event ( http://www.movingimage.us/visit/calendar/2021/07/13/detail/queens-together-at-the-eternal-flame )

The online event serves as a fundraiser for Queens Together, a local non-profit organization representing restaurants, food businesses and communities in our diverse borough. Funds raised will go towards food distribution via Zone126, another local nonprofit serving Astoria and Long Island City families. Please join us and other community members for the online premiere of Devin Klos's short film, Queens Together at the Eternal Flame (2021), featuring local restaurant owners as they gather at Socrates Sculpture Park to participate in a celebration of food and art, anchored by artist Paul Ramírez Jonas's Eternal Flame. The program will be hosted by Claudia Sanchez and will feature special guests. The event will take place live on YouTube and Facebook via Queens Together. Visit Queenstogether.org, Zone126.org and Movingimage.us for updates and links to the event.

Please donate today.
See more...
We are the borough's first grassroots restaurant association. Creating one voice for advocacy, promotion, education, savings and community service.
We reimagine our local food industry as the catalyst for nourishing communities in crisis. Providing prepared meals and groceries to people facing food insecurity. Serving meals to frontline heroes. Working with partner organizations to fulfill their food delivery missions. We do this with funding, support and partnership of donors, volunteers, organizations and the hard working chefs and crews at restaurants and food businesses. Thank you all.
Thank you to our recent contributors
How you can help
"Alone, we can do so little; together, we can do so much."
-Helen Keller
Donate
Every dollar goes towards combatting food insecurity and reinforcing our local economy
Donate
Start a Fundraiser
Organize a group to raise funds to benefit others through Queens Together
Learn more
Start typing and press Enter to search