This sale has ended
Nixtamal Carnitas Kit
Enjoy the authentic flavors of Mexico from Tortilleria Nixtamal. The meal kit includes everything you need for a delicious dinner. Feeds two people.

Tortilleria Nixtamal has been making tortillas and masa the old-fashioned way for more than a decade. Their tortilla factory was one of the few Mexican businesses to remain open in Corona during the crisis.

100% of the price goes to Nixtamal. Please consider a donation to Queens Together and their efforts supporting restaurants and communities in Queens, New York. Donate at check out.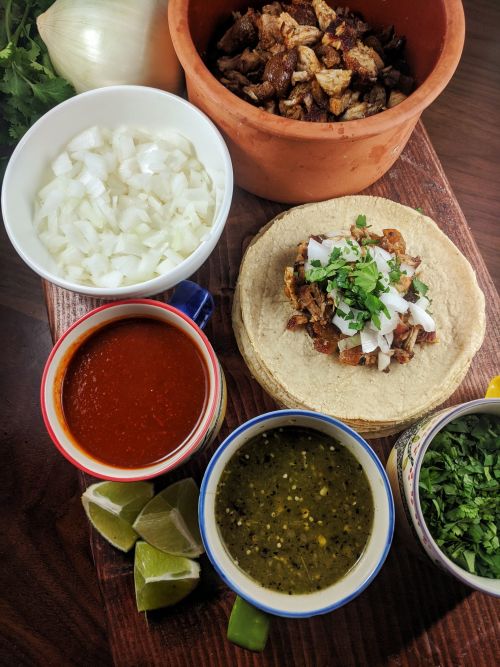 Nixtamal Carnitas Kit
$30.00
The Nixtamal Carnitas Kit includes: 1 Lb of Carnitas, 1 Lb corn tortillas, 12oz Salsa Roja, 12oz Salsa Verde, diced onions, chopped cilantro, 2 whole limes, bag of tortilla chips.
(Approximately 8 tacos.)

Contactless curbside delivery included. Delivery only to Brooklyn, Bronx, Manhattan, Queens.
Delivery Details
Your order will be delivered on Monday or Tuesday November 16 or 17, 2020.
Nixtamal will contact you regarding delivery window.
Delivery only to Brooklyn, Bronx, Manhattan, Queens.
NOTE: Queens Together is not responsible for meal or delivery.
Please contact Nixtamal if needed.