This sale has ended
Pollo con Mole Poblano meal kit
This is the quintessential Mole Poblano Recipe! Prepared for a Spanish royal visit to Puebla in La Cocina del Ex Convento de Santa Rosa. Legend has it that on a Sunday in the 17th century, Sor Andrea de la Asunción created the legendary dish. This would become a staple in the traditional Mexican Kitchen.

Nixtamal has been making tortillas and masa the old-fashioned way for more than a decade. Their tortilla factory was one of the few Mexican businesses to remain open in Corona during the crisis. 100% of the price goes to Nixtamal. Please consider a donation to Queens Together and their efforts supporting restaurants and communities in Queens, New York.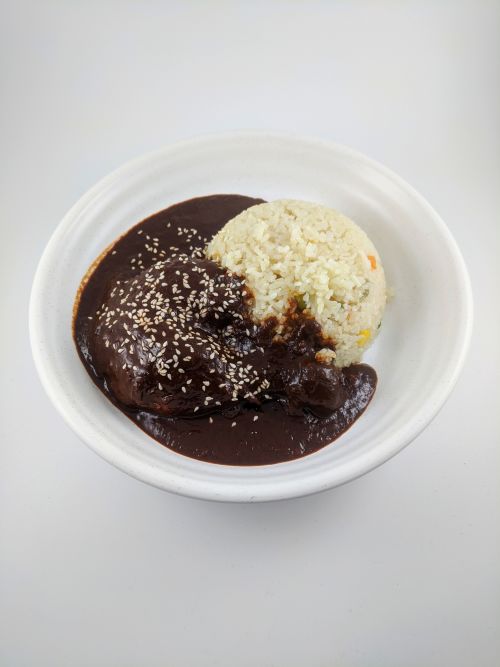 Pollo con Mole Poblano meal kit
$60.00
Pollo con Mole Poblano meal kit. Serves four people.
1 whole chicken bathed in Mole sauce, plus additional Mole sauce on the side.
1 quart of rice.
1lb Nixtamal Tortilllas.
Reheat and serve

Curbside delivery included.
Delivery only to Brooklyn, Bronx, Manhattan, Queens.
Nixtamal will contact you by email regarding delivery date and time window.
Delivery will be this Saturday and Sunday. December 12 & 13.