This sale has ended
Buy a meal for someone at Christmas
Real Veggie Cafe prepares Christmas dinner for people living in shelters and senior centers in Queens and Nassau County. The price is $25 and it includes delivery. Please purchase a meal and show someone that they are not alone this holiday season. This a wonderful way to share good will in a year of crisis.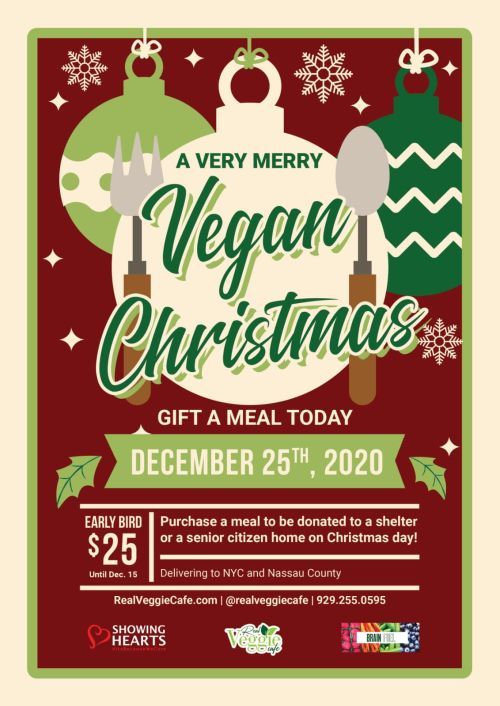 Buy a meal for someone at Christmas
$25.00
Chef Hulando offers each recipient a six course Caribbean inspired vegan feast. "It's fantastically flavorful cooking" says Jonathan Forgash of Queens Together. "I hope you can buy a meal, or two, and offer someone a very delicious holiday."