This sale has ended
Al Pastor Meal Kit via Tortilleria Nixtamal
Tortilleria Nixtamal hasn't made its famous tacos al pastor for months. Now you can enjoy this classic Mexican pork dish at home thanks to this meal meal kit that comes to you direct from their kitchen.

Tortilleria Nixtamal has been making tortillas and masa the old-fashioned way for more than a decade. Their tortilla factory was one of the few Mexican businesses to remain open in Corona during the crisis.

Offer good until Saturday 9pm September 5, 2020.
This meal kit includes food, and delivery (only to Queens, Brooklyn, Manhattan, Bronx.)
$5 from every sale helps Queens Together in their mission to support restaurants and their communities in Queens.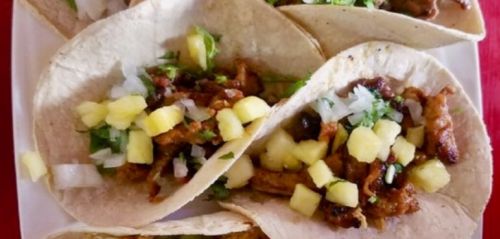 Al Pastor Meal Kit via Tortilleria Nixtamal
$55.00
Al Pastor Taco Dinner for 4.
Meal kit includes food, delivery.

- 1.5 lb Al Pastor (cooked)
- 8oz cilantro cut
- 8oz onion cut
- 16oz pineapple cut
- 1 lb tortillas
- 1 lb chips
- 12oz salsa roja
- 12oz salsa verde

Order by Saturday September 5.
Delivery Details
Order by Saturday September 5.
Delivery will be Monday September 7 to Wednesday September 9.
Tortilleria Nixtamal will contact you by email to arrange delivery.